Bold and Fun Marijuana-Themed Apparel And Merchandise Perfect For Holiday Gifting Now Available For Sale At MarijuanaTownUSA.Com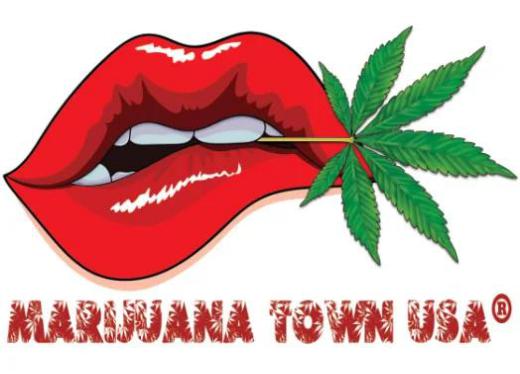 September 27, 2019 (USA) — Marijuana Town USA, a bold new apparel and merchandise company, is proud to officially launch its online store, marijuanatownusa.com. Featuring fun and cheeky marijuana-themed designs, Marijuana Town USA offers customers a variety of unisex products for purchase including T-shirts, sweatshirts, mugs, totes, phone cases, and more, all adorned with custom artwork created by global freelance graphic artists. With colorful designs intended to embody the culture and politics surrounding cannabis in the U.S., from mugs that read "VOTE 2020" to state-specific shirts for those who have legalized the drug for recreational use, Marijuana Town USA is an exciting new brand whose products will make perfect gifts for the upcoming holiday season.
"I am so proud to officially launch Marijuana Town USA's online store and welcome customers to come and discover our fun and spirited designs," said Marijuana Town USA's owner. "As a medical professional turned entrepreneur, I am launching Marijuana Town USA after a time of great adversity in my life as the cheeky designs bring so much fun and joy to me and I hope to my customers as well. Little would anyone know that I have never tried marijuana despite it being recommended to me as a medical treatment, but I am fascinated by the culture of cannabis and know Marijuana Town USA's products will be a big hit among both users and non-users like myself."
Marijuana Town USA's products feature a variety of custom graphics including the best selling lips design – a pair of sexy lips adorned with a marijuana leaf alongside a cannabis plant-style text block reading Marijuana Town USA. The lips graphic is sold in various colors of lip paint from glossy red to leopard print. Also inclusive of the lips design is Marijuana Town USA's line of VOTE 2020 products which feature the lips colored in a patriotic red, white, and blue. Additional graphics include text blocks of states and cities that have legalized marijuana whose colors and fonts are themed to the specific destination, and a cheeky cartoon pig with the slogan, "I'd Smoke That." These unique designs then appear on apparel and merchandise sold in a variety of styles and colors that are suitable for all genders.
Constantly seeking inspiration by the pop culture of cannabis, an additional new product from Marijuana Town USA is inspired by the entrepreneur Kylie Jenner that reads "You Smell Like Weed," taken from an interview where she spoke about her partner, rapper Travis Scott, and his cannabis use.
In celebration of the online store opening, when customers purchase one VOTE 2020 coffee mug, they can receive $5 USD off one VOTE 2020 unisex T-shirt.
Marijuana Town USA also offers wholesale, licensed and custom apparel.
For more information or to purchase a Marijuana Town USA item today, visit www.marijuanatownusa.com.
Media Contact:
Marijuana Town USA
[email protected]