Nominated "Best Leading Actress" for her role in the film "Pure Justice", actress Lunden De'Leon (We're the Millers, Sweet Home Carolina), has landed the the role of "Nurse London" in the Netflix film "Blackbear" starring Academy Award nominee Eric Roberts (The Dark Knight).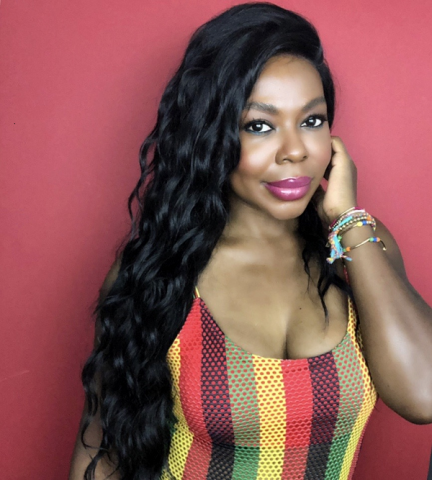 "Blackbear" centers around two marines back home following an ISIS interrogation. One marine struggles to survive while the other fights his way back into the mixed martial arts world that he left behind years ago.Blackbear is produced by Lingo Films.
Best known for her role as Joanne Mbutu on the hit television series "Vital Signs", De'Leon has starred in over 50 television shows and movies including the blockbuster hit "We're the Millers", "Turnt", Sweet Home Carolina, "Cryptz", " The Lake House", "12 Dog Days Till Christmas" and the award winning drama "Somebody's Child" just to name a few.
Most recently, the South Carolina native portrayed the role Mamie Till, Mother of Emmett Till, in the film "Justice on Trial". The actress also recently portrayed the wife of a slain police officer in the psychological thriller "Broken Halo". Just recently, De'Leon joined the cast of the horror film "Payne" portraying the role of detective Yvette Paige.
"Blackbear" is now streaming on Netflix.The film also stars Darris Henson (Stomp the Yard, Soulfood).
Instagram:@lundendeleon
Website: www.LundenDeLeon.net
Contact:
Joan Bernstein
[email protected]
www.LundenDeLeon.net