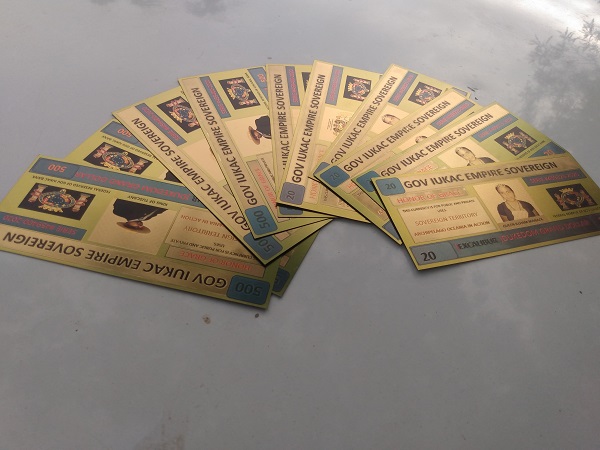 The Reserve Federal of GOV IUKAC announces the reprint of the Grand Dollars 2012, 50 Dukedom Grand Dollars. We continue work. We have new version of dukedom grand dollars 2021 for New Spain. The last version for New Spain banknotes was made in 2015 and 2016.
In this new version we create a few banknotes. However only a few will go to the market community, others will be used as in financial instrument.
King Ludwig Falkenstein creates a new Organization. The Monetary union (worldwide international bank) keeps the currency in the market. The Government will continue to make invitation to the other governments and presidents for joint in the Grand Dollars project.
For now we have 400 special currencies.
20 Dukedom Grand Dollars
100 Dukedom Grand Dollars
500 Dukedom Grand Dollars and special version only for government uses.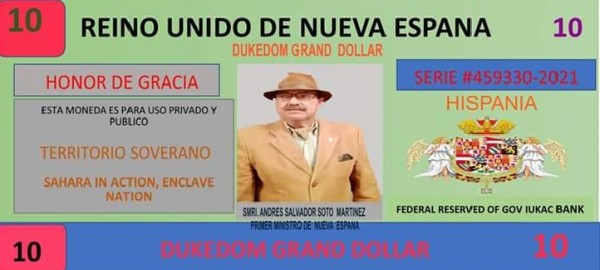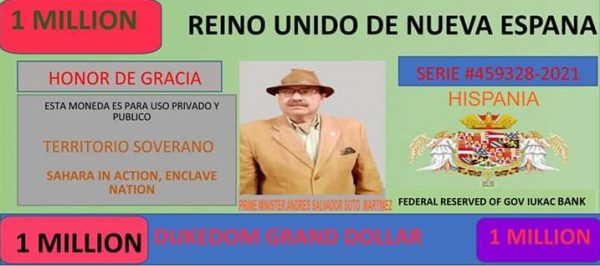 Our Reserve federal we will continue to improve our currency in 2020. There is still one more pending one reprint but we will continue with this.
Our government approve special amount for help in the pandemic season. With this currency we help economy of USA neighbor of our enclave nation state.
We help in our territory too. We distributed currency for special help in Sahara too. The Reserve federal of GOV IUKAC bank has done its part in the international community. Because Organization was wait for the dukedom grand dollars. We are in.
The grand dollars is currency for GOV IUKAC Empire and our enclave nation. Also we can use with international purpose.
RESERVE FEDERAL OF GOV IUKAC BANK
GOV IUKAC BANK
WORLDWIDE INTERNATIONAL BANK
OFFICE OF YOUR MAGESTY KING LUDWIG FALKENSTEIN HASBURGO TUDOR DE LA VEGA