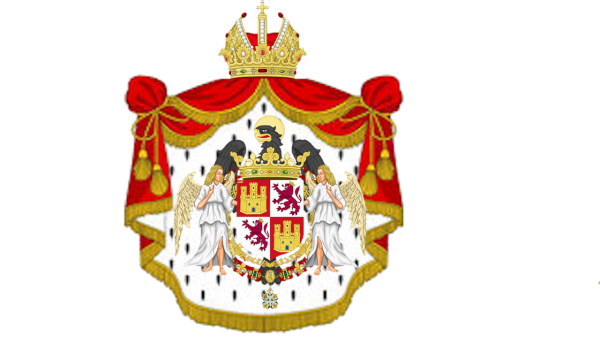 The royal house of New Spain, House of Ludwig King of New Spain (Hispania) is still developing a new image of kingdom. The kingdom of New Spain has a new identity totally different of Spain royal house and history.
In the modern everything has change. By that the vision of King Ludwig Falkenstein Hasburgo Sobieski Stewart Tudor De La Vega is to continue developing our sovereign state of honor.
Last week we created 3 different coat arm shield for the royal house. And we will continue development in English and Spain.
However in English we have the main house, Anglosaxon & Hispania Empire to continue developing the kingdom with English people and English Spanish people or Spanglish people.
The royal house continues to work in different project of government and Interpol. Right now the kingdom of New Spain promote plan of contingency to protection of radiation 5g. This radiation is sick.
We have our Interpol organization for New Spain and GOV IUKAC EMPIRE. And we have different accreditation court, International special court of arbitration and human right. And the international court of New Spain. Nueva Espana. El Reino Unido De Nueva Espana is independent of GOV IUKAC EMPIRE & Union of The Crown UK.
All people want become part of New Spain can contact us.
Reino Unido De Nueva Espana has kingdom and government system in the absolute monarchy system of King Ludwig Falkenstein Hasburgo Sobieski Stewart Tudor De La Vega
OFFICE OF KING LUDWIG FALKENSTEIN HASBURGO SOBIESKI STEWART TUDOR DE LA VEGA
[email protected]
REINO UNIDO DE NUEVA ESPANA/UK NEW SPAIN
GOBIERNO DE HISPANIA.