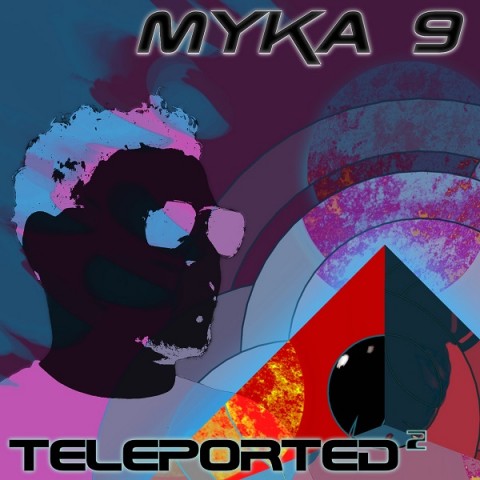 Los Angeles, CA - The first single from "Teleported 2" by legendary hip-hop artist Myka 9 and producer Freematik is called "Smyle" and it's a celebration of the amazing good vibes of west coast hip-hop culture. The infectious rhythm of the track is complemented by Myka 9's classic melodic flows. The message of the track is to smile and get along with fellow humans and have a good time!
That is why the music video ties in so well, most of the video was filmed at the B-Boy Summit in Los Angeles, which is an outdoor music and dance festival in L.A., and is held once a year with an over 20 year history of hip-hop culture, fashion, and music. Myka 9 is a fixture here and has been in the L.A. hip-hop scene from the early days, so catching him connecting with his people at an event that's dedicated to the culture is perfect.
To really push home the message of the song, Myka 9 got people at the event to smile for the camera. You can see people having a great time, enjoying themselves and relaxing on a beautiful day in L.A. This is a great look back on the summer with a smooth track!
"Teleported 2" is the sequel to the "Teleported" album released as a collaboration between Myka 9 and Freematik, building on their partnership made while creating soundtrack music for the Dark Moon motion comic series. The music is a psychedelic blend of hip-hop with electronic music elements and unique themes, sometimes tying back to the sci-fi roots that the collaboration began with.
Myka 9 has a long history in hip-hop that is difficult to sum up in a short statement. He has had an amazing solo career as well as being in groundbreaking groups such as Freestyle Fellowship and Haiku D'Etat. His style is unmistakeable and can be recognized immediately.
Freematik is a multimedia producer who works mostly on music, music videos, and comics. He is best known for the Dark Moon comic series and an album he made in 2010 with just an iPhone, called "iMatik" which gained international recognition as the first legitimate album made on iOS. In addition to working with hip-hop artists, he releases solo instrumental music and continues to work on new comics.
Music Link: https://knownshadows.bandcamp.com/track/smyle
Video Link: https://youtu.be/hcknKOV_blU
Myka 9 info:
m9entertainment.com
twitter.com/myka9
instagram.com/myka9
Freematik info:
knownshadows.com
twitter.com/freematik
twitter.com/darkmooncomic
Media Contact:
Tom Freeman
[email protected]
408-667-9311