Over 2,100 viewers and over 17,000 TV show minutes viewed in the first month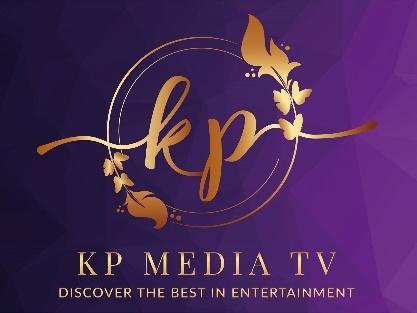 CALIFORNIA – KP Media TV launched across 4 major streaming platforms in June 2020 with several of its network hosts debuting their TV shows August 2020. Streaming media giants Roku, Amazon Fire, Apple TV, and Android TV were among the platforms that showcased the network's first shows. At a time where the landscape for business has shifted due to the health and economic crisis, KP Media TV has birthed a new exciting and highly anticipated platform to establish and elevate the content of creators globally.
The streaming network features amazing fresh content, empowering messages, and inspiring must-see content created by incredible visionaries, leaders, and top industry talent. The future of media is here to stay. KP Media TV recently announced that over 2,100 viewers and over 17,000 show minutes were consumed by viewers in the first month of the network's launch. During an interview with Kisa Puckett, Founder of KP Media TV, she shared her vision and mission for the network stating, "We are creating a premier global TV streaming network that will allow influential leaders, independent filmmakers, producers, businesses, and brands an opportunity to become highly visible and spread their message, movement and businesses globally."
Now with over 18+ TV show hosts, 20+ live streaming shows, and plenty of video on demand content being uploaded to the network regularly, KP Media TV is surely on its way to becoming a major independent TV streaming network for our everyday experts, professionals and those seeking the opportunity to enter the global TV space.
KP Media TV streams live shows, documentaries, video on demand content, and films across 8 categories including:
● Beauty & Fashion
● Business & Trending News
● Empowerment & Leadership
● Health & Wellness
● Independent Film
● Lifestyle, Leisure & Fun
● Music & Entertainment
● The Foodie Channel
The current hosts of KP Media TV are raving about the success they are experiencing from the launch of their TV Shows. Kimberly Anderson, host of "Unleashed with Kimberly", stated "It is a blessing to work with KP Media TV and the team. Kisa has a great talent for creating and bringing incredible opportunities to fruition. She is a visionary and can help catapult your business to the next level. KP Media TV is just that stage." The network provides all TV hosts VIP marketing and remote production training in a self-paced membership suite to support their branding, marketing, and monetization goals.
Vivian De Guzman, host of "My Spiritual Money Rx" expressed her thoughts about the community aspect of being apart of the network stating, "I am grateful for the community support and marketing genius. They say you are the average of the 5 people you surround yourself with and it's amazing to be in this circle!" One of the network's newest hosts, Sarina Gilmore, creator and host of "Beyond the Script" shared her experience stating, "Through God all things are possible and KP Media TV is heaven sent - here to push creative artists into their destiny, and I am truly grateful."
This is only the beginning, as KP Media TV begins to partner with influencers and independent filmmakers and producers to distribute more incredible content on the network. For more information about KP Media TV and the subscription packages available for TV hosts on the network, please send your requests to [email protected].
About KP Media TV
KP Media TV is the premiere online television + streaming media platform that serves as the platform for diverse, unique and talented content creators who produce and curate entertaining, inspiring and thought-provoking live-streaming and on-demand video content, through family programming, digital talk shows, web series, docuseries, documentaries and film.
Sharita Childs
Business Manager
KP Media TV
[email protected]
951-708-1864